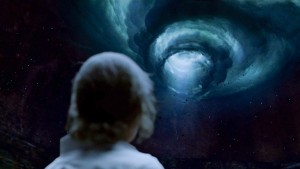 In the last scene of the True Detective 1 Rust says that once there was only darkness and now the light is winning. There's an interesting interpretation of that scene in the idea of one's true passion in a life that's otherwise a sequence of physiological events.
Whatever happens in a life of a man, there's that brief moment every once in a while when he's satisfied when his passion lets him in deeper and deeper.
There's some comfort in that no matter what happens in life, that one thing you love the most loves you back every once in a while in a pure satisfactory way that nothing else quite compares to.
Even if you cannot put a price on that relationship it gives some deeper meaning to everything, whatever that's worth, and makes things interesting in the most bizzare of ways.